Accu-tec is a contract packaging company with expertise in design, assembly and custom packaging. Accu-tec has provided quality contract packaging services for over 30 years for clients ranging from local businesses to Fortune 100 corporations.
Accu-tec is a member of The B4B Alliance — a member based community of independently owned businesses working together to improve the performance and increase the profits of each member business through a network of shared resources and shared knowledge.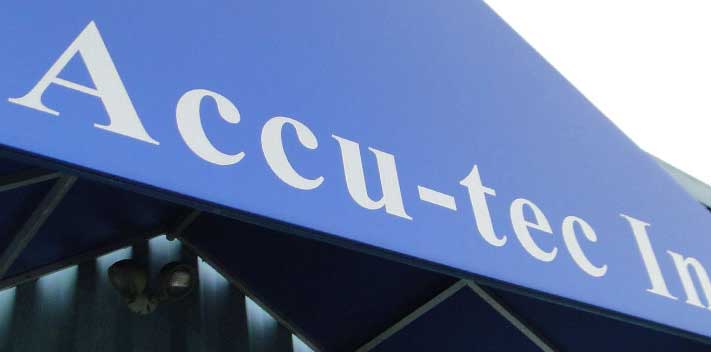 Supply Chain Solutions
Accu-tec's team of experts can assist in providing a wide range of supply chain strategies and tactic.
Inventory Management
With over 500,000 square feet of space available and a strong ERP system developed by Microsoft, Accu-tec can accurately manage and control our customer's inventories for the length of a special project or year round.
Package Design
Recognized in the industry as a preferred supplier Accu-tec continues to deliver innovative and reliable custom packaging solutions designed to increase productivity, reduce material use, and improve product performance.
EDI
Accu-tec's EDI service utilizes Vantage Point EDI, a package that can process a full line of EDI transactions, including integrated shipment requests, shipment confirmations and ASN's using a variety of data formats.
New 75,000 Square Foot Packaging and Production Area.
Additional space procured to meet our growing customer needs.
Vision System Installed
The vision system scans for box orientation and glass defects, using sophisticated software to beep when there is a variation seen on the glass or box. This should eliminate defects on glass and glass orientation in the carton. Seven separate systems installed in the production area.
Numerous Facility Upgrades in Support of the Food Safety Modernization Act
All new LED lighting, stainless steel packaging and production tables, bug screening and lighting on all open dock doors and doorways.
New High Speed Shrink Packaging Line
All New 5S Workplace Organization System in Place and Functioning.
New Positive Pressure Clean Room for Clean Room Projects.
New Steam Shrink Packaging Line
Added LED Lighting
Fluorescent bulbs replaced with overhead LED lighting.